History
We started in 1975 as a local trading company in profiles. We grew out to become a worldwide operating supplier in complex profile solutions. You can read the history of our proud family business here.
OUR HISTORY
The history of KS Profile from 1975 till now
1975 - 1978 - FROM TRADE TO PRODUCTION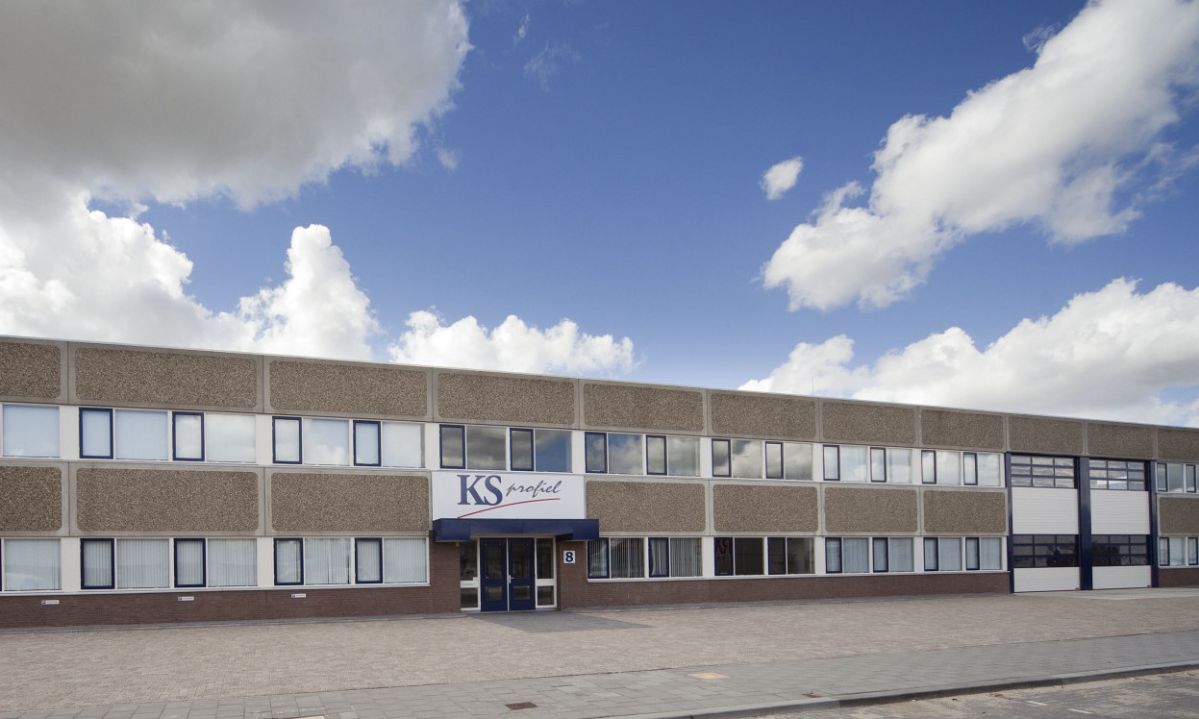 In 1975 Piet Noordzij establishes a trading company in steel profiles in Zwijndrecht under the name Kontinex Steel (KS). In a short time the business is blooming. Client demands are becoming more specific and additional operations such as punching, slitting and folding are required. In order to be able to offer customised solutions, Piet purchases his own profiling line in 1978, with which a team of his own employees would produce U and L-profiles from strip steel up to 500 x 4 mm. Subsequently, also C-profiles are produced.
1980 – EXPANSION OF THE PRODUCT LINE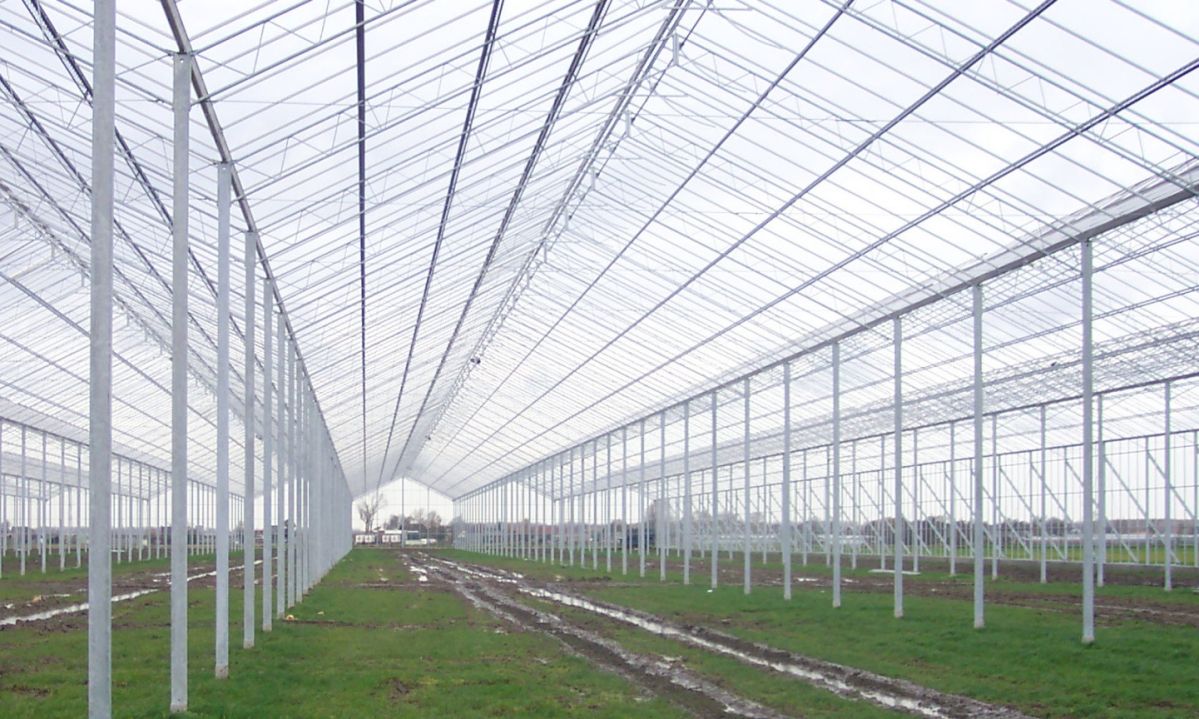 Since the beginning of KS, the construction of greenhouses in nearby Westland becomes the main target group for KS. The practical application of roll formed profiles becomes more popular and the bodywork of motor vehicles and construction market is expanding. A second profiling line is built in order to meet the demand of these new client groups. This line has a capacity for strip steel up to 6 mm and is ideal for the production of standard profiles and relatively simple tailor-made profiles. KS continues to grow steadily.
1985– OWN TOOL WORKSHOP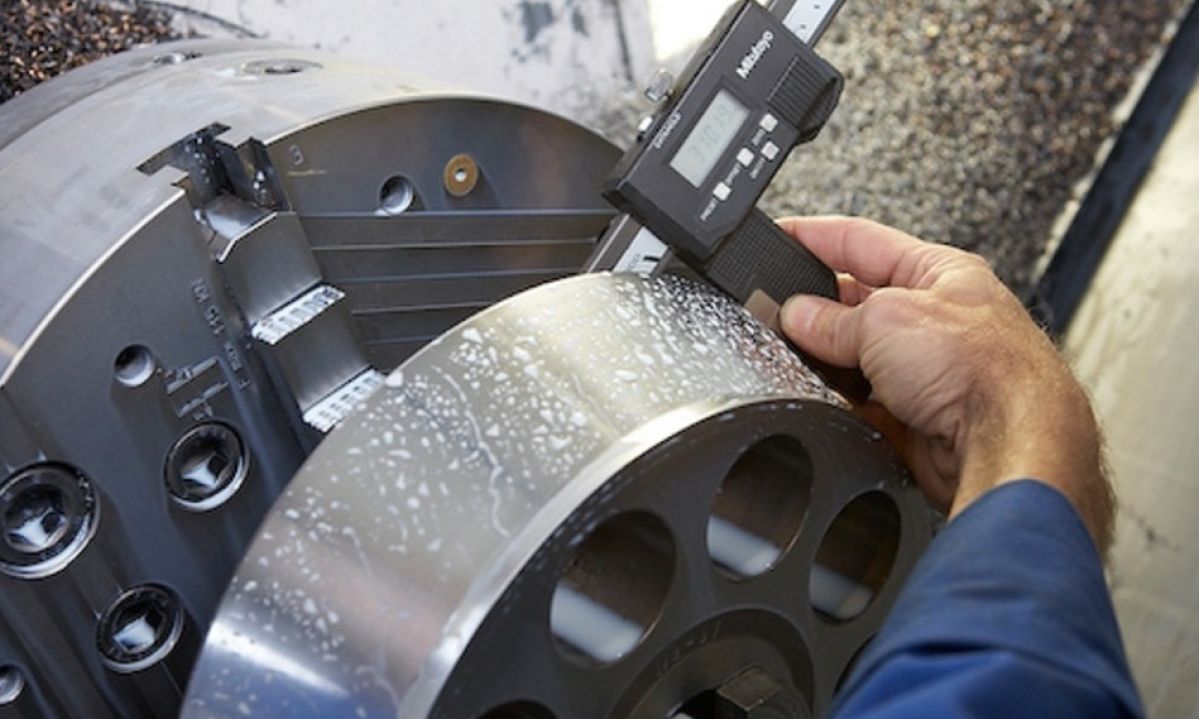 In order to be able to meet the specific needs of the clients, KS starts making its own tools for the profiling lines. From our own tool shop, each client receives their own set of customised tools.
1995 – NEW PRODUCTION FACILITY IN MOERDIJK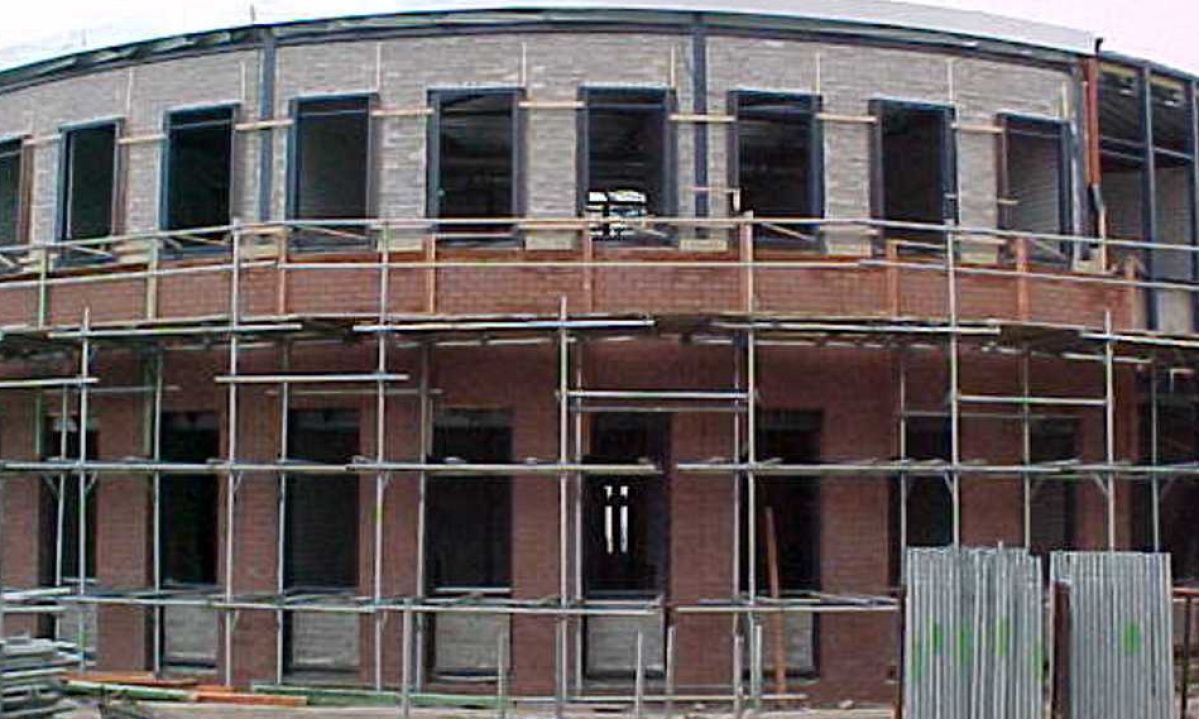 As the market develops, the demand for more complex profiles, such as punched profiles with more bending, continues to grow. New profiling lines have to be built to this effect. KS also invests its own slitter to be able to slit the strip steel exactly according to the specifications of the client. In Moerdijk, a new factory is built with modern machinery. By the end of 1995, KS already has eight profiling lines and a slitter. KS now employs nearly 70 people.
1996 - ACQUISITION OF THOMAS REGOUT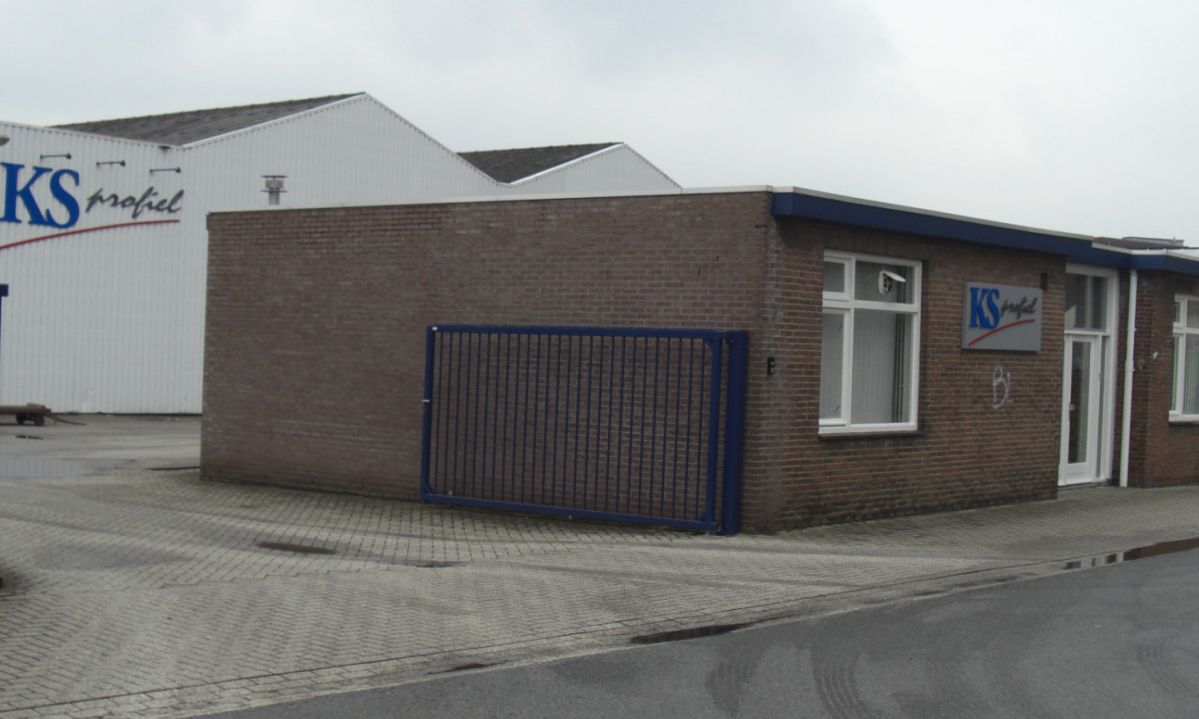 KS's growth continues and the ambitions are high. The market share for KS increases significantly when 5 profiling lines of Thomas Regout from Maastricht are taken over. This means a significant expansion of the product range, which can serve an even greater number of clients. The production of increasingly complex profiles is expanding rapidly, as is KS's specialist expertise.
2000 – INTERNATIONAL CLIENTS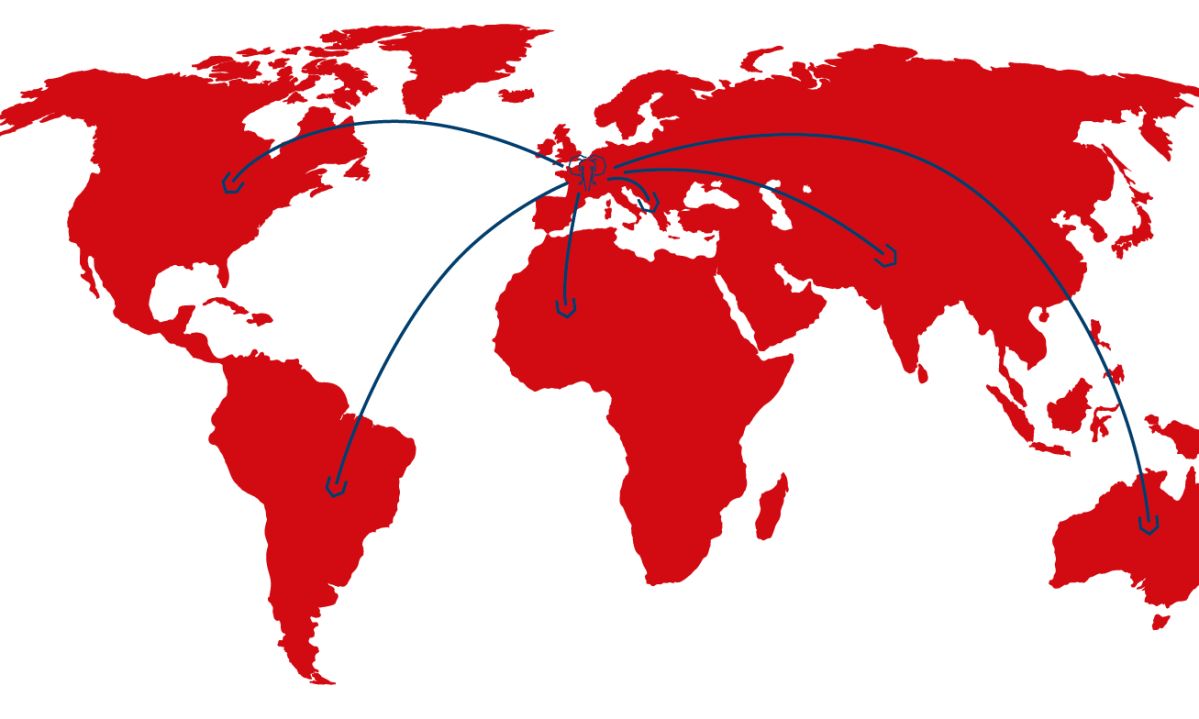 The ambitions of KS go beyond the borders. The first deliveries are made in the Benelux and Germany. Clients recognise the added value and quality of the great Dutch product and the order flow continues to grow.
2000 – INTERNATIONAL CLIENTS placeholder The ambitions of KS go beyond the borders. The first deliveries are made in the Benelux and Germany. Clients recognise the added value and quality of the great Dutch product and the order flow continues to grow. 2005 – BRANCHES IN WUPPERTAL & IN TRANSITOWEG, MOERDIJK
The number of clients in Europe is growing strongly. That's why in May 2005, KS Profiel GmbH is founded in Wuppertal, Germany. This sales office focuses mainly on the German market. In November of the same year, KS opens a new branch at the Transitoweg in Moerdijk. A new slitter for strip steel is installed in this factory in the pre-painted and thin thickness range from 0.4 to 4 mm.
2008 – STRATEGIC REORIENTATION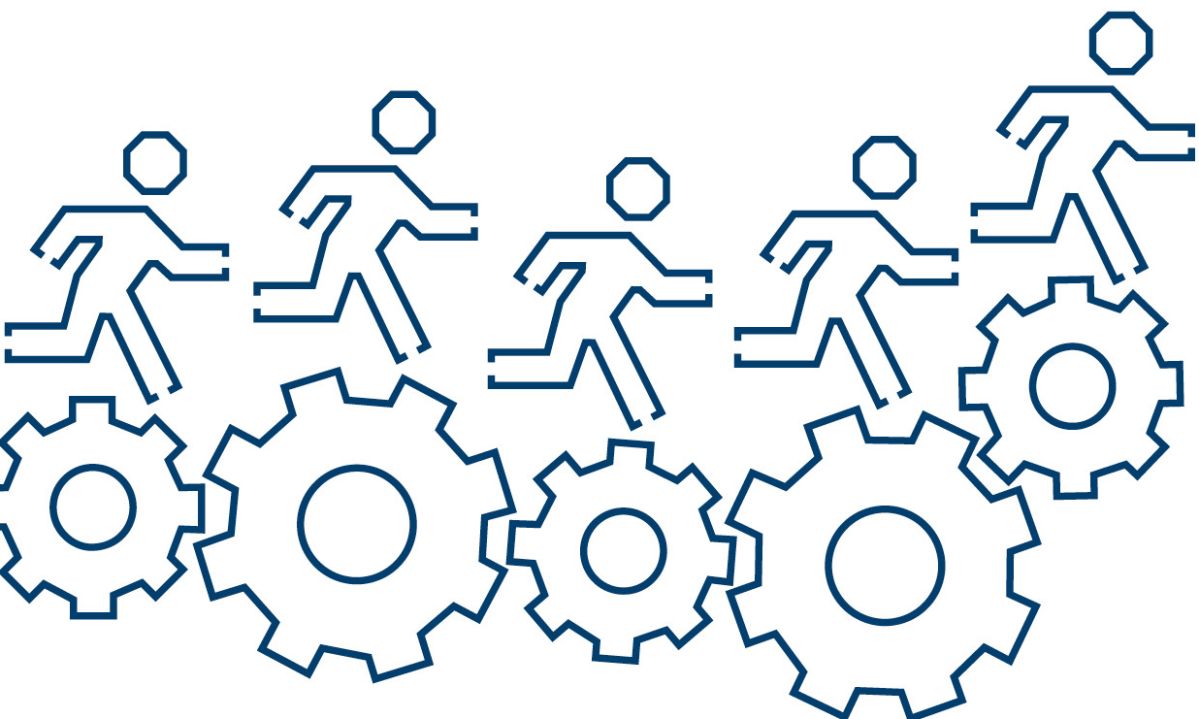 The crisis hits the world hard and KS is not spared from it either. The steel industry has been badly affected and KS's turnover is also falling, and unfortunately employees have to be laid off. KS management takes advantage of this period to reflect on the future and make strategic decisions. The focus will be on the creation of added value to the profiles. KS will unburden its clients even more by offering extra services in addition to supplying profiles.
2009 – MANAGEMENT EXPANSION, START OF R&D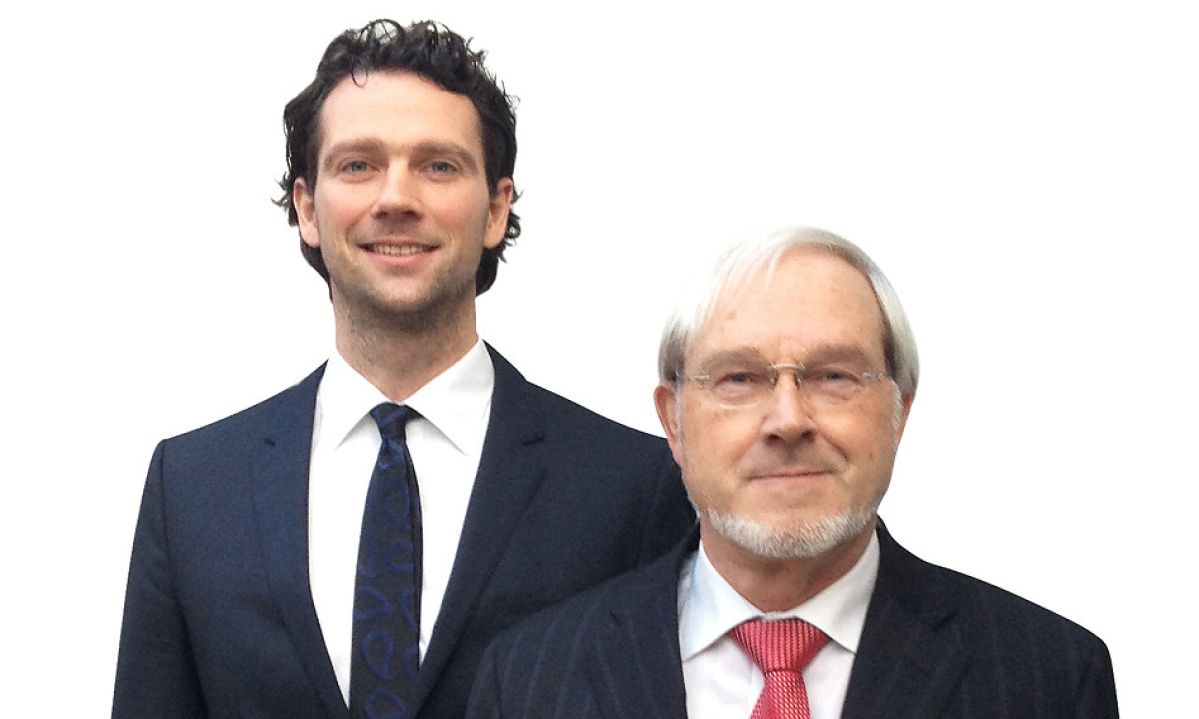 For founder and director Piet Noordzij it is time to share the management of the company. After having gained extensive experience in all departments of the company in previous years, his son Leendert Noordzij joins the Board of Directors. At that time, KS had approximately 90 employees and half of its turnover came from abroad. There are 12 profiling lines for punched standard and complex profiles and spring laser welding is also possible. In addition, a state-of-the-art slit line and a fully-fledged tool shop are in full operation. KS makes is increasingly known as a client-oriented all-rounder with profiles and the demand for specific, specialised profiles increases. The Research & Development department is started. Thanks to metallurgical and structural know-how, engineering ingenuity and in-depth client knowledge, new innovative profile solutions are developed here, both on request and on our own account.
2010 – 2012 UNDER THE NAME KS PROFIEL, CENTRALISATION IN MOERDIJK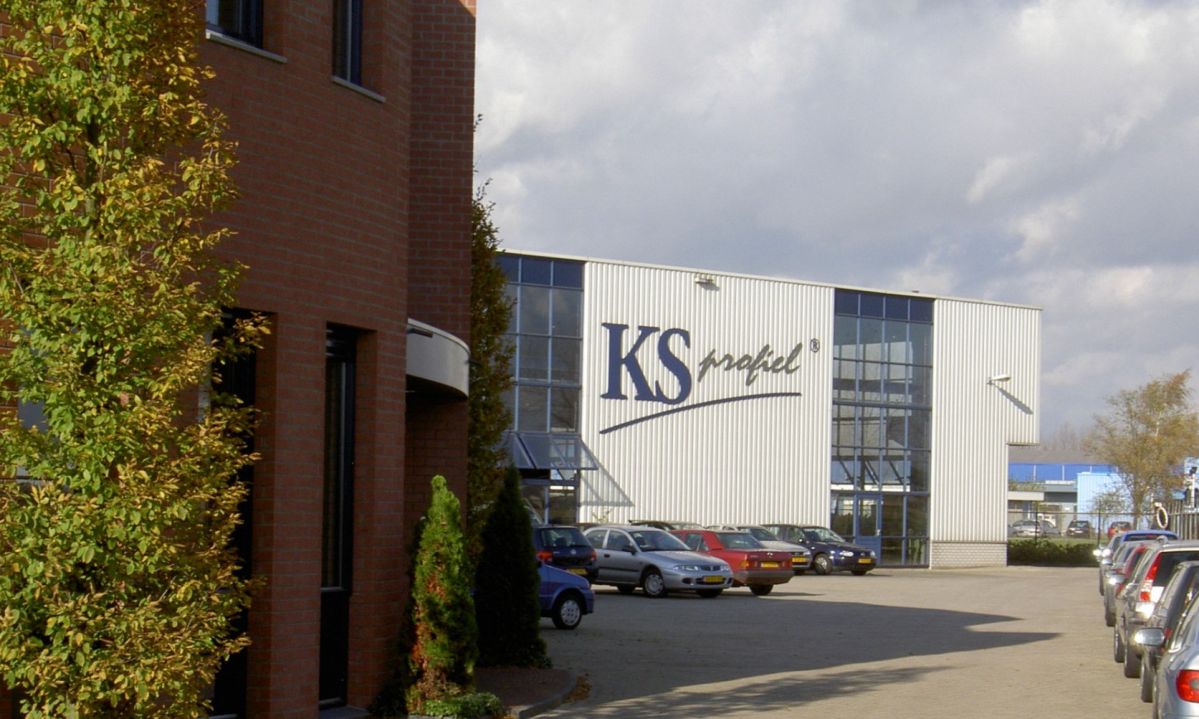 In order to clarify the repositioning of the company, the name Kontinex Staal is changed to KS Profile. As the production of strip and sheet steel also serves other client groups, this activity is transferred to a separate company under the name KS Band and Plaat. From 2010 to 2012, production is fully centralised at the Apolloweg in Moerdijk. Sales, development, production and logistics come closer together and therefore faster processes can be established according to the client's demands.
2015 – BUILDING OUR OWN PROFILING LINES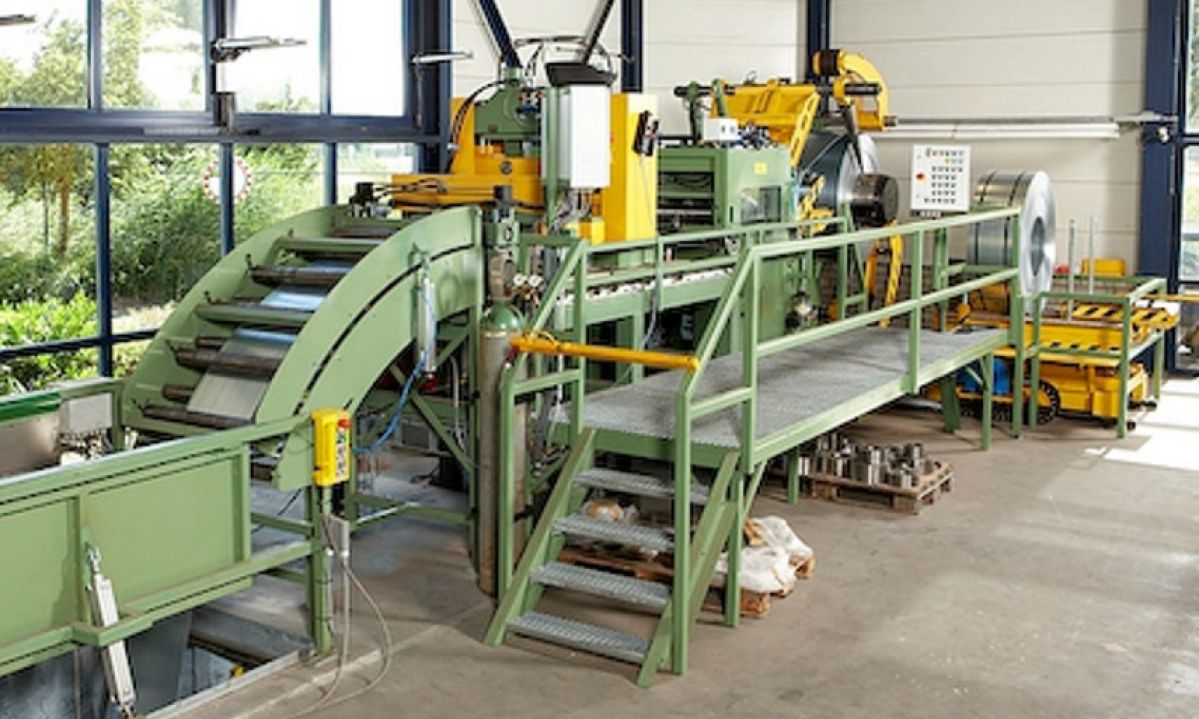 The knowledge and experience with profiling lines has grown to such an extent that KS Profiel decides to build the next profiling line itself. The profiling line is designed and drawn from the engineering department, which has grown considerably in the meantime and has now been renamed the Profileertechniek department. The control software is also developed in-house. The construction of the line is carried out entirely in-house, so that the profiles can be produced exactly as desired by the clients. The maintenance of the profiling lines is also is also carried out in-house.
2016 – ESTABLISHMENT OF KS FOUNDATION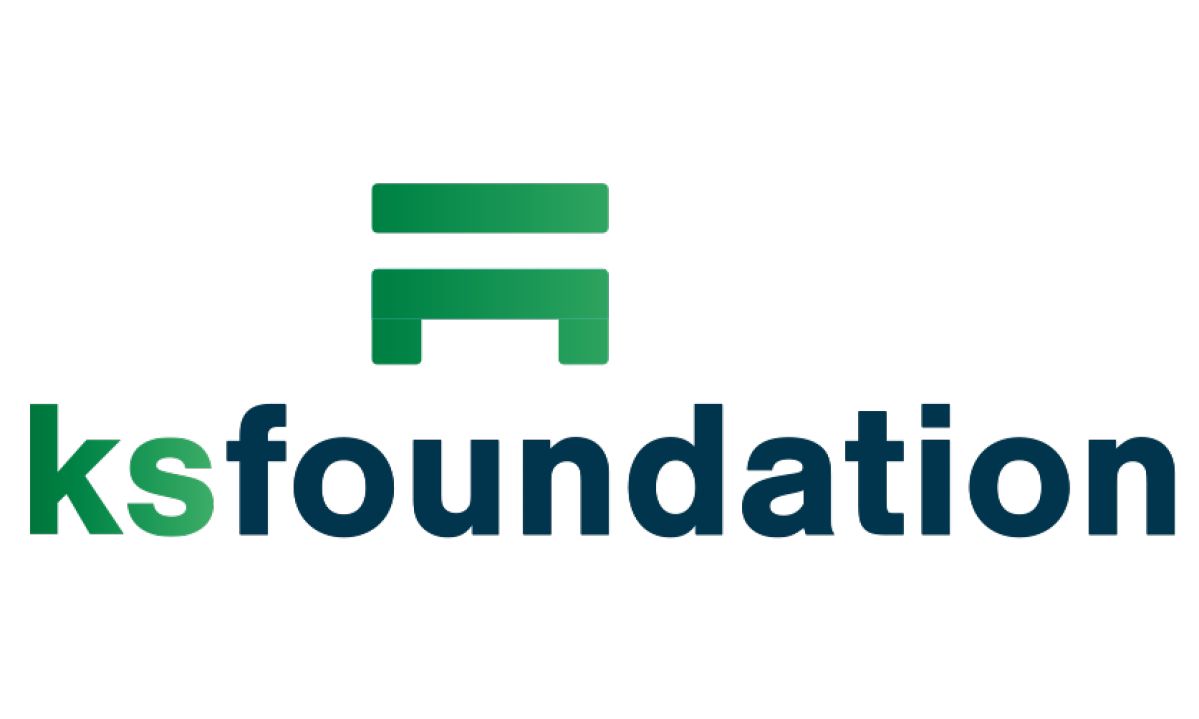 KS Profiel works on the basis of the conviction that, as a company, it is at the heart of society and wants to make an active contribution to it. Previously, Piet Noordzij developed projects in Ethiopia, among other places, with the aim of offering underprivileged people the opportunity to build up a financially independent existence. This resulted, among other things, in an independently operating profiling factory. At the end of 2016, the KS foundation is set up, with its own board of directors that selects the projects that are financed on the basis of the same objective. Ks Profiel contributes 10% of its annual profit to this foundation. 2017 – LAUNCH OF SPECIAL
2017 – LAUNCH OF SPECIAL PRODUCTS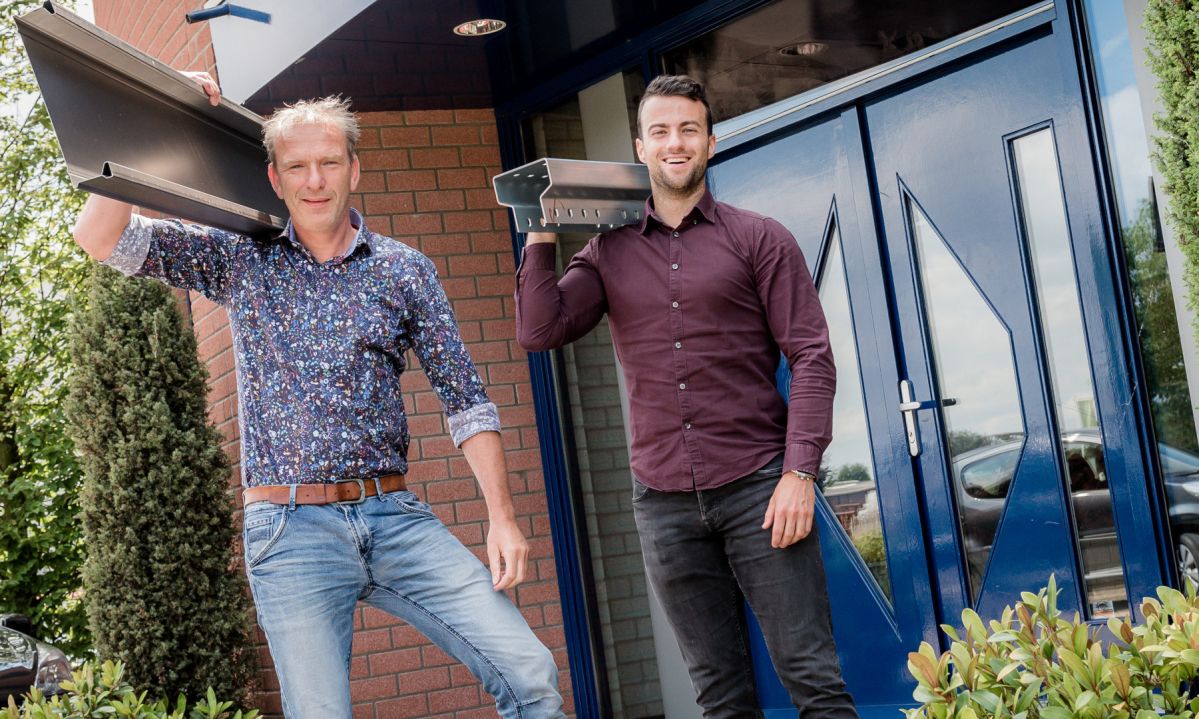 In order to unburden clients as much as possible, KS Profiel increasingly supplies added materials to the profiles, such as connectors, bolts and nuts, base plates, complete stairways, and so on. The demand for these Special Products is increasing to such an extent that a separate Special Products department is created. The Special Products department also takes care of urgent deliveries of profiles, which have to be folded instead of roll formed. All system parts for a construction up to fully assembled elements are delivered to the clients. This department quickly demonstrates its existence with extremely rapid growth, where it also independently products to clients without profile orders.
2017 – OPENING OF DISTRIBUTION CENTRE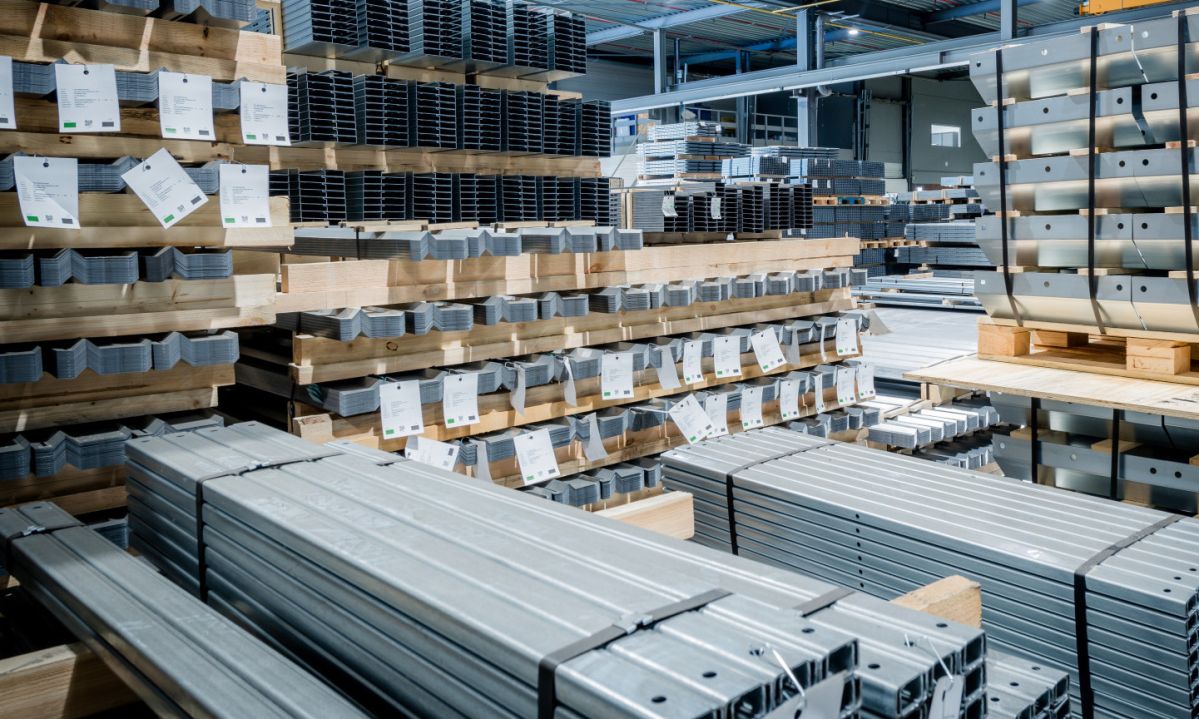 Opposite the main offices and the KS Profiel production facility, at the Oostelijke Randweg, a new distribution centre is put into operation. With an area of 12,000 m2, orders for clients can be kept in storage and distributed according to the construction plan. This further increases the flexibility of production and delivery.
2018 – STRONG GROWTH, NEW IDENTITY, INDEPENDENCE KS SERVICE CENTER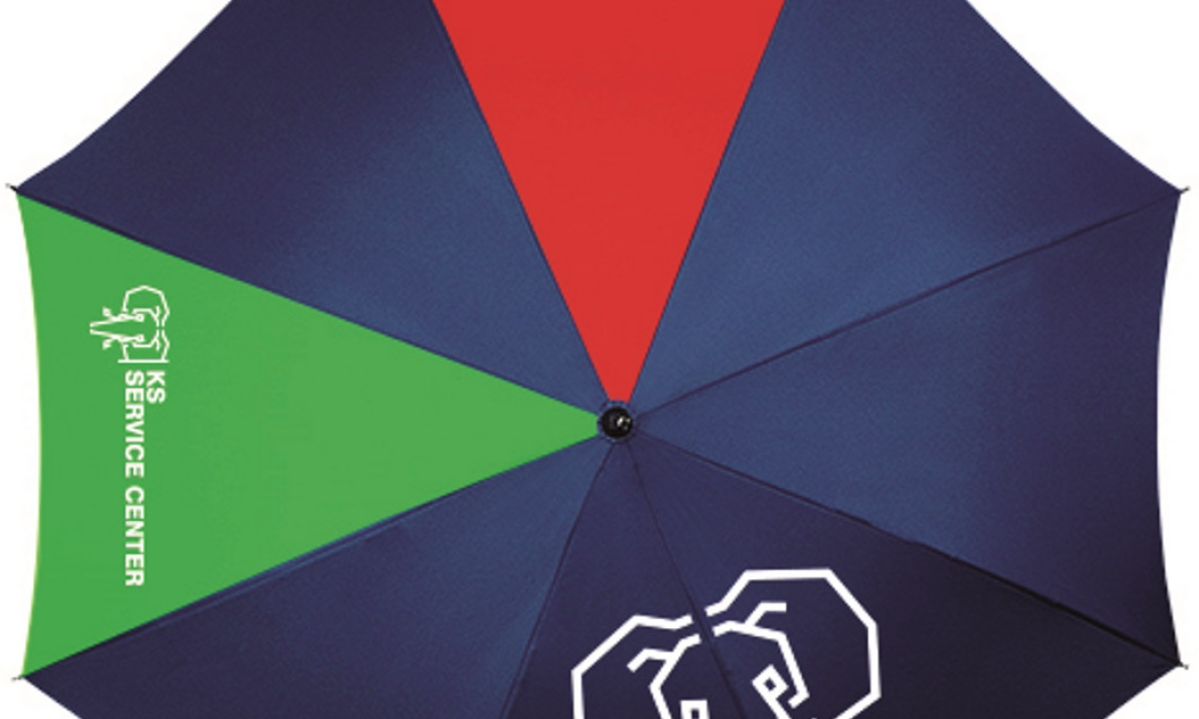 KS Profiel has become an industrial company whose turnover has doubled since 2013. KS Profiel employs approximately 250 people and more than 80% of its turnover is generated worldwide. In order to further shape this strong growth, KS profile sets new standards for the future. There is more focus on strategic client groups, which will be served even more broadly. Extreme customer orientation is the strategic starting point, expressed in the new slogan 'Profile solutions you really want.' A new distinctive corporate identity in the form of a profile-styled elephant reflects this vision. The Band and Plaat unit are named KS Service Center and becomes independent as a new entity that serves its own client portfolio.
2019 – PRESENT – HIGHER, WIDER, LARGER AND MORE SUSTAINABLE.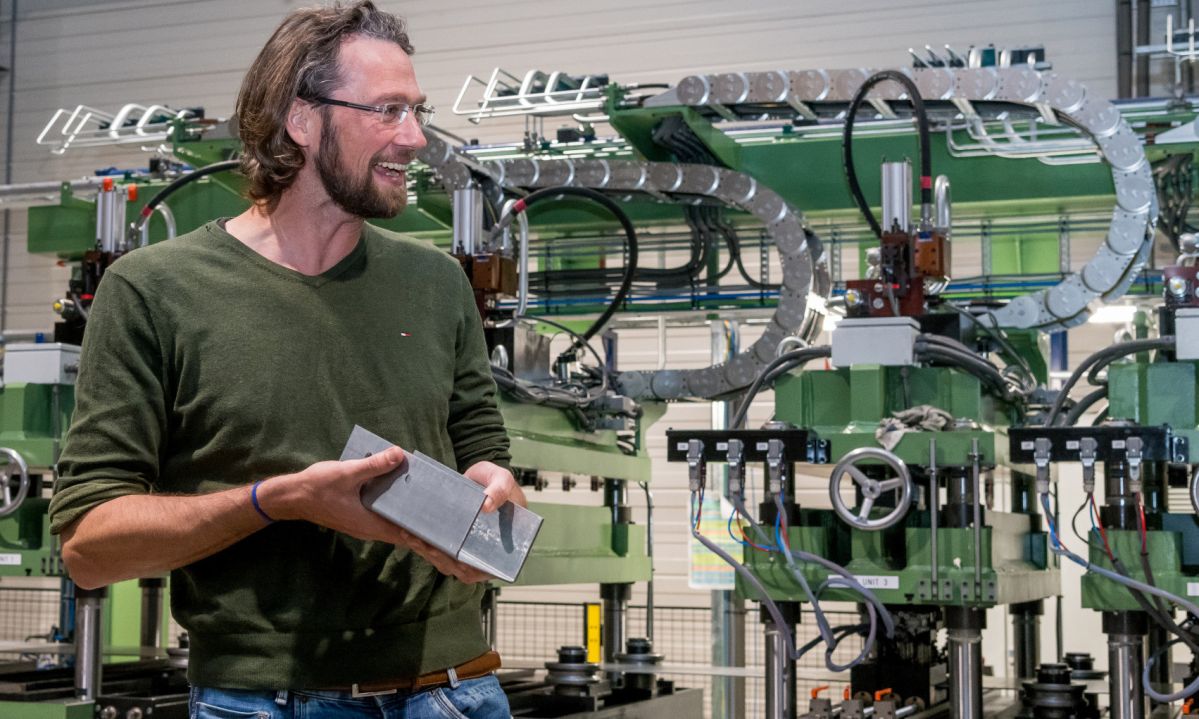 Growth will continue and all sales activities will be centralised at the headquarters in Moerdijk. In February, a new profiling line is put into operation, capable of producing complex 1000 mm wide and 8 mm thick strip profiles in the heaviest range. With this calibre of profiles it is possible to build higher and wider spans, so that bigger constructions can be built with roll formed profiles. This allows KS Profiel to serve new client groups and provide greater support to existing clients.
2019 - SUSTAINABLE PRODUCTION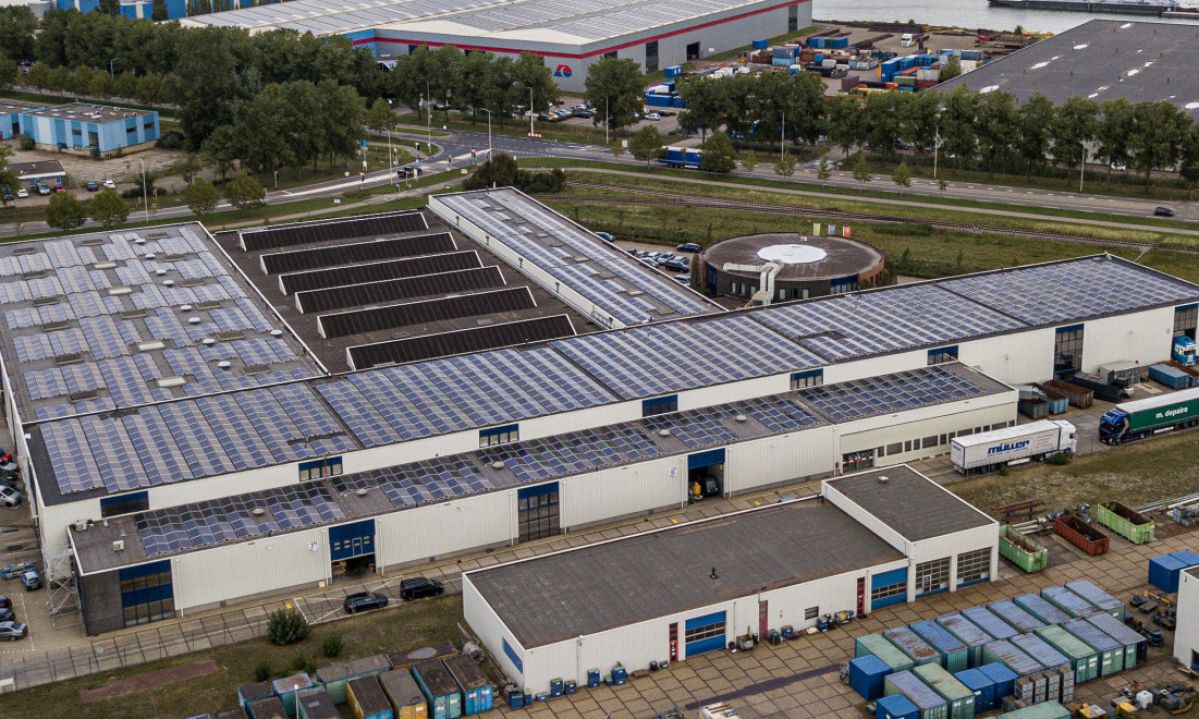 Sustainable production is an important part of Ks Profiel's corporate philosophy. Ample time and attention has been paid to minimising and sustainably processing waste flows for some time now. In the summer of this year, 3,100 solar panels will be installed on the roof of the Apolloweg production site. These are supplied by the company Van der Valk, a client of KS Profiel. The energy generated by these panels accounts for one third of the energy consumption.
OUR FUTURE
Production records are broken over and over again. In order for the organisation to be able to manage its growth properly, the various units within KS Profiel will be made more independent. In this way, each of them can continue to develop their own specialisation and work together in a client-oriented way within a chain. Preparations are being made to follow in the footsteps of KS Service Center and positioning the unit Special Products in the market as an independent company with its own client portfolio under the name KS Special Products.
Please Contact us
We would like to get to know you and your challenges and think along OR on your side with you to come up with the right solutions. Please contact us and share your project needs!