Research & Development
From a single profile to a complete system solution, from a single profile to a complete system solution: our Research & Development department always strives to achieve optimal added value for you. Based on the idea that things can always be done better and smarter, the engineers at KS Profiel take a good look at the question asked or the designs supplied.

In addition, we like to work kitchen to kitchen, where which we coordinate well with your designers and engineers. By carefully analysing the application of a profile, the best choices can be made so that you get an optimal solution. You can think of strength, stiffness, corrosion resistance, finish, weight and method of mounting and assembly.
PROFIT CAN OFTEN BE ACHIEVED BY THINKING ABOUT THE QUESTION BEHIND YOUR REQUEST: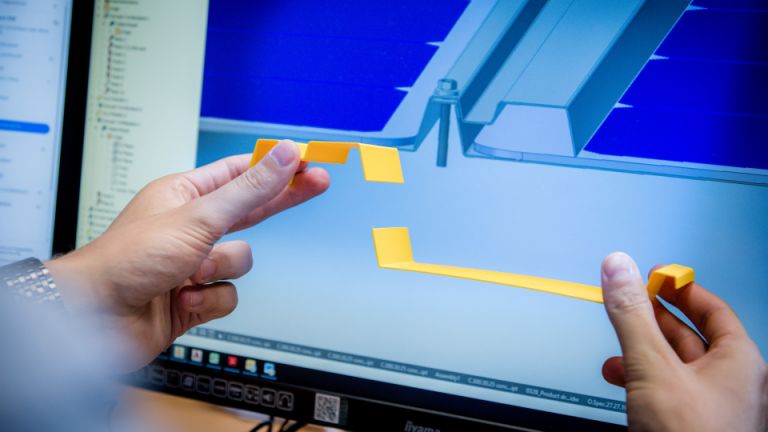 How is the system built?
What is the position and function of the profile in the system or installation?
What are the circumstances under which the profile is used?
What dimensions and steel quality should the profile have and why?
How is it assembled?
In this way, our engineers work in concert with you to find the best solution for your profile or system.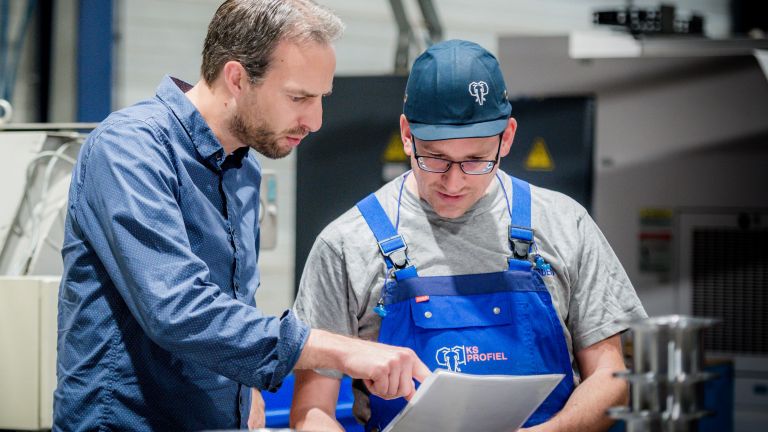 Fast and smart innovation
After the extensive inventory, our R&D-engineers work creatively on the design. All aspects are carefully taken into account. If the profile meets all functional specifications and production conditions, we investigate where we can further optimise the design. Not only the product, but also the processing of the profile on the construction site is taken into account. For example, we creatively explore ways to save materials and reduce the number of joints by means of unique clickable coupling systems.
In this tightly phased process, we take you step by step through the design choices, using advanced 3D design software. With the help of printed 3D scale models, we make the profile quickly tangible. This gives us practical insight into the design and enables us to further improve and optimise it together with you.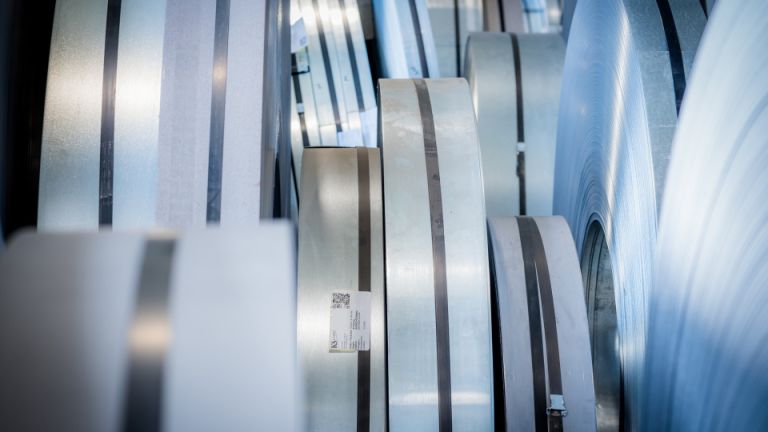 The right choice of steel depends on the application. We will advise you on the most suitable type of material and coating for your application. Think, for example, of the use of high-strength steel for weight reduction or the use of durable magnesium zinc coating for extra corrosion resistance. If necessary, we can extensively examine the steel quality with various microscopic examinations, measurements and durability tests so that you can be sure of making the right choice.
Constructive advice
The construction of profile systems is a specialty that the engineers at KS Profiel have a complete command of. It is essential to properly calculate how the profiles will behave under specific loads. We use as a starting point the standards for strength, safety and durability that apply to your sector. We combine these with our extensive knowledge of materials, structural loads and the production possibilities of our rollers. This enables us to provide you with sound advice for optimal functionality with attractive weights and cost saving!
Onze uitvindersgeest slaapt nooit, we leggen de lat graag hoog.
MARIJN VAN DE WERKEN - KS PROFIEL
Please contact us
We would like to get to know you and your challenges and think along OR on your side with you to come up with the right solutions. Please contact us and share your project needs!